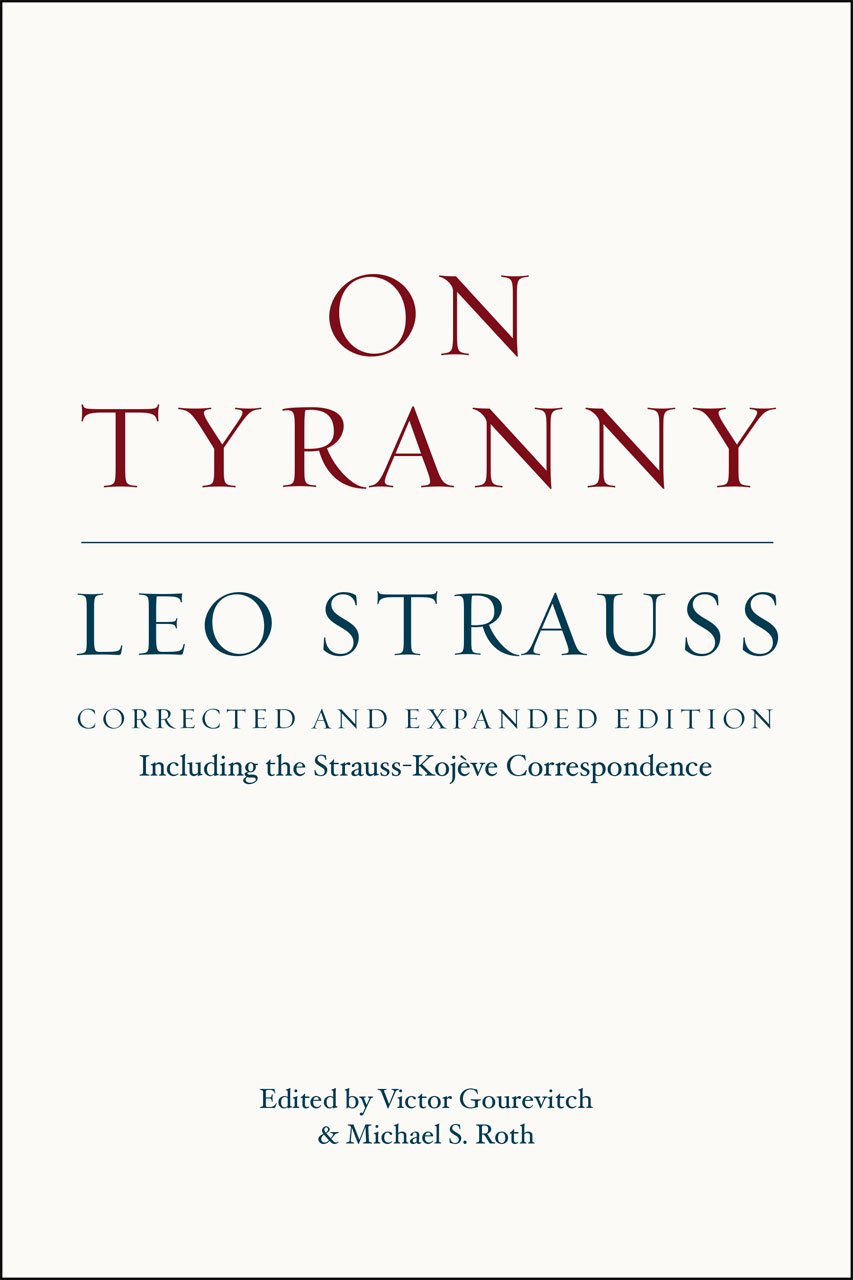 An inquiry into the relationship between two ways of life and two visions of the good.
Five Sessions + Bonus
This course will help guide you through Strauss's commentary on Xenophon's Hiero and shed light on Strauss's debate with the Hegelian philosopher Alexander Kojeve about the relation between tyranny and wisdom.
Maybe that sounds a little narrow to you. Maybe you don't know who these people are. Well, this is a course on some big themes. Pleasure. Virtue. Honour. Recognition. Tyranny and wisdom. The nature of the philosophical life. The relationship between rulers and intellectuals. The meaning of history. It's an introduction to a way of reading, of writing, of thinking, and of being.
On Tyranny is one of those books that can change your life. This course is designed to give you access to it, so that you can reread and enter into it and let it affect you until it transforms your understanding. It's a book for lovers of books and lovers of wisdom.
Here's what you get: a careful, clear walkthrough of Strauss on Xenophon, Kojeve on Strauss, and Strauss on Kojeve.
Available in days

days after you enroll

Leo Strauss: On Tyranny
Available in days

days after you enroll

BONUS
On Tyranny Course Review
Michael is one of the most erudite, thorough and bold voices teaching at the intersection of philosophy and political theory today. His style is crystal clear, bringing complex and important material to life without compromising nuance or shying away from the big questions.
Reading "On Tyranny" in parallel with the course, I was struck by how much more digestible the text and more understandable the context was with Michael's guidance. Though I tend temperamentally to favor Strauss' worldview, I've learned a lot from how Michael interprets Kojeve's perspective and the context he presents around the two worldviews.
Overall, this was a masterclass in pedagogy and evenhandedness and made me both want to learn more about Strauss through Michael's lens and explore more of the ideas that this course opens up.
-Alex K. (@kaschuta)
What Students Are Saying...
"It's a very high value program... You really are passionate about these issues and questions and you bring that to your study and your teaching. I'm very glad that I did both the course and the tutoring together."
"I'd recommend your courses to people who are new to philosophy or people who have a background in it."
"You've opened up a whole way of thinking about politics that breaks the liberal paradigm."
"It offered a way of seeing and thinking that provided a brand new framework."
"I could not see what I learned to see from you."
"I don't think I could have got a better start in my study of philosophy."

"Overall, this was a masterclass in pedagogy and evenhandedness"
"Michael Millerman is a man on fire. I've taken two of his courses and will take more. He insights on Strauss, Heidegger and Dugin are not to be missed. His book, podcast, YouTube channel and numerous scholarly articles are beacons of clarity and coherence in a maelstrom of ideological confusion. I hold a humanities PhD and left academia years ago having found it irredeemably corrupt. Professor Millerman has almost single-handedly restored my hope in high-minded inquiry. He directs one's attention to what is, at once, timely and timeless."
"I recommend taking anything Millerman teaches"