What people are saying...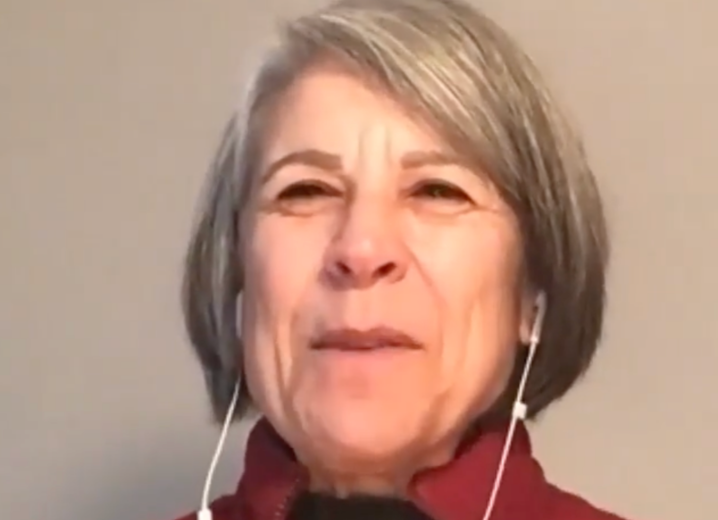 Marilyn
"It's not superficial. It's deep thinking about root things...it's very exciting."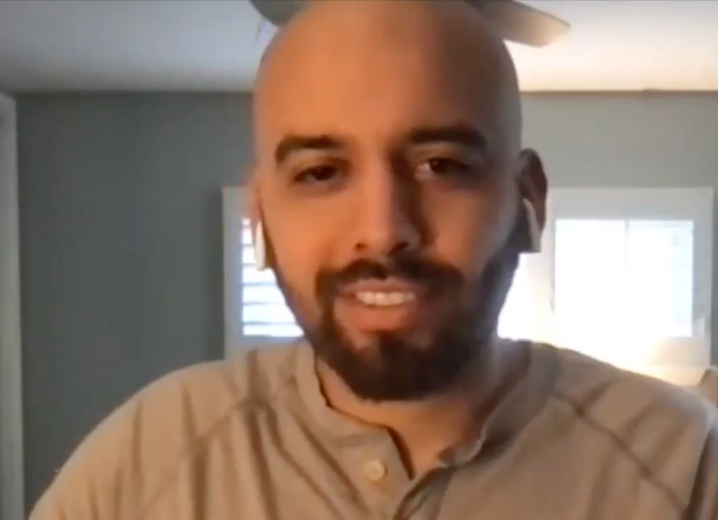 Nathan
"I don't think I could have got a better start in my study of philosophy."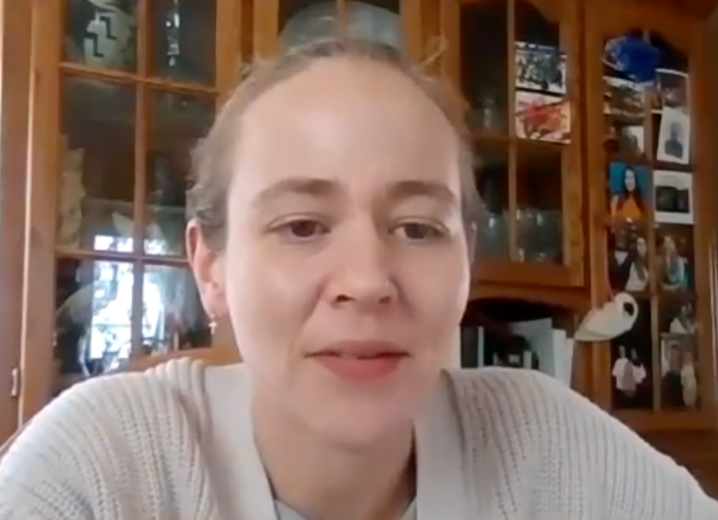 Kristina
"It offered a way of seeing and thinking that provided a brand new framework."

Michael
"I could not see what I learned to see from you."

Alex
"Michael is one of the most erudite, thorough and bold voices teaching philosophy today."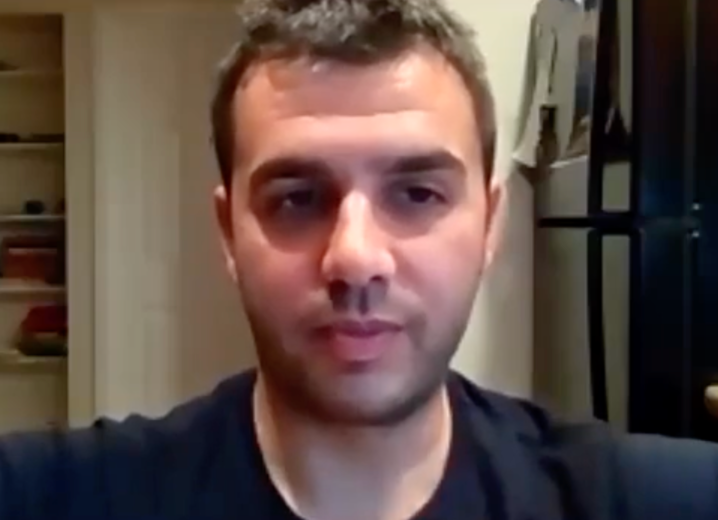 Nick
"It's a very high value program."

You're in the Right place
You're not crazy and you're not alone.


Things are happening that make you long for common sense, ancient wisdom, and genuine thoughtfulness.


You'll find that here.


Millerman School offers courses on politics and philosophy for those who are troubled by the crisis of the West and eager to think.


No ideological tests. No woke dogmatism. Great books taught well.

Experience the Benefits of Studying Political Philosophy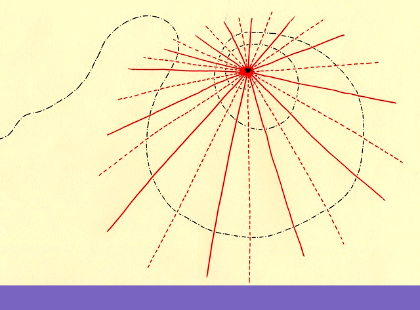 Find your peers

When studying philosophy seriously, you automatically become part of a society of scholars who attract one another through informal influences and shared interests. It's one of the greatest pleasures accompanying the pursuit of foundational knowledge. The old philosophers called it true friendship.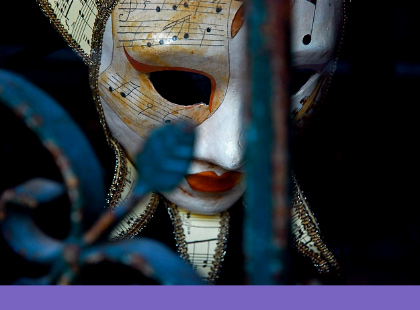 Access the Great Tradition

You are heir to thousands of years of philosophical inquiry. It's a castle that's not easy to enter. And today's ideologues, activists, and civilization-destroyers have erected new obstacles before the entrance. But you will find a way into that tradition, unfazed by detractors, charmed and intrigued by the difficulties, and rewarded for your effort.


Shape the future

The study of great texts makes you part of the essential, spiritual history of the world. It gives you an opportunity to shape that history as you engage with ideas that move mountains. You will also be part of the experimental online shift of the old way of teaching philosophy.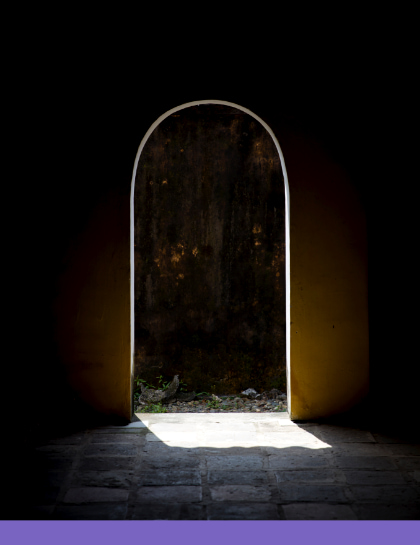 Expand your horizons
You'll see more broadly and think more deeply as you develop your understanding of foundational texts in the history of political philosophy. This is both inherently pleasant and practically beneficial, improving your mood, judgment, and comprehension.


Discipline your thought
Ideological gatekeepers can lead you astray. Careless amateurs, too. Let your thoughts develop fully and freely under the old-fashioned guidance of competent exposition. Avoiding ideological rigidity as well as undisciplined license will help you train your thought to be well-formed and beautiful.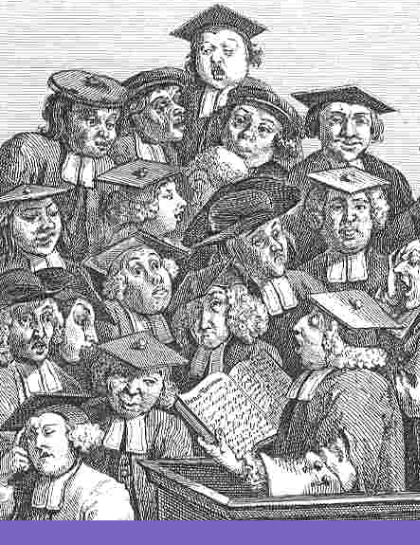 Improve your table talk
Foundational studies in canonical texts of the philosophical tradition, combined with comprehensive analysis of contemporary theory, will ensure that you can orient yourself in any conversation about philosophy, politics, ideology, culture, and the meaning of world events. You'll be a more interesting conversationalist and a better listener.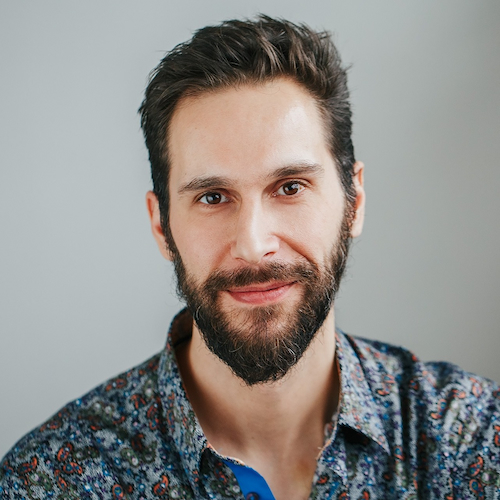 Your guide to political philosophy.
I combine serious study of foundational texts from the tradition of political philosophy with an interest in transformative pedagogy and mysticism to produce a learning experience like no other.

I've written two books - Beginning with Heidegger and Inside Putin's Brain - both exploring foundational political philosophy beyond liberalism.
As a teaching assistant, private tutor, study partner, course instructor, online lecturer, and founder, I've worked with hundreds of students - young and old, experienced and new to philosophy - to help introduce them to great thinkers like Plato and Aristotle.
-Michael Millerman (PhD, University of Toronto)


Students have called these courses "thrilling and transformative." Hear them in their own words.

Nick
(Plato and Tutoring)


"It's a very high value program... You really are passionate about these issues and questions and you bring that to your study and your teaching. I'm very glad that I did both the course and the tutoring together."
Nick finished graduate school and, encountering the hostile progressivism of academia, he set out to do a self-study in the great books, starting with Plato and Socrates. He reached out and ended up taking a course on Plato's Republic, together with the live group support. This detailed deep-dive into the text and the surrounding issues of interpretation helped bring key questions to light, while connecting the topics from the book to contemporary affairs.

Steve
(Plato, Dugin)
"I'd recommend your courses to people who are new to philosophy or people who have a background in it."
Steve is taking advantage of the new renaissance of online philosophy courses taught by passionate instructors who left academia. He says that one of the major things he got out of the course was learning how to read these books in a way that you understand and see more than you would have on your own. 

Are you someone who used to love philosophy but got sidetracked with a professional career that left you no time for serious study? It's never too late to reconnect with your passion!
If you're trying to understand the cutting edge of political thought its past, present, and future...
if you're worried about pervasive institutional collapse...
if you hate wasting time and you're ready to go straight to the best source there is...
If you want to have advanced insight into the possible shape of a post-liberal world order...
If you're ready to experience thrilling philosophical transformation...
you're in the right place. 

Michael completed his PhD in Political Science at the University of Toronto in 2018, researching a question that had been on his mind since his undergraduate days: what is the relationship between such philosophical fields as metaphysics and ontology, on one hand, and our understanding of politics, on the other?
A few years into pursuing this question, Michael discovered that access to the issue was blocked by a historical circumstance: 20th century political philosophy, rightfully aghast at the horrific consequences of Nazi ideology, had, perhaps too hastily, made a strong taboo against studying any of the philosophers typically associated, directly or indirectly, rightly or wrongly, with that movement. 
The reasons for instituting such a taboo are clear and understandable. But, motivated by his question, Michael began to notice that the zealous defence of liberalism came at a cost: philosophical teachings incompatible with liberalism but not for that reason either untrue or unhelpful were forgotten or suppressed. Thus the spectrum of political philosophy was artificially constrained, possibly keeping important discoveries at bay. 
Examining this question with rigour and spiritedness, Michael argued that a broader spectrum of political philosophy could be recovered through a comparative study of receptions of the most renowned 20th century philosopher: Martin Heidegger, who had brought a certain kind of ontological inquiry into severe disrepute, through his own affiliation with the Nazi party.
In the course of his studies, published as a book called Beginning with Heidegger, Michael translated several works by another figure on the margins of respectability, the Russian philosopher Alexander Dugin, famously dubbed "the most dangerous philosopher in the world" and for a while characterized as "Putin's Brain." 
In 2014, Michael was invited onto a Canadian television program called The Agenda to discuss his research on Dugin. The interview created a scandal in his academic department and led to his effective blacklisting from academia, despite his graduating at the top of his class with a major national scholarship. 
Michael, not wanting to give up on political philosophy simply because he could no longer pursue it academically, opened his school in 2021 after two years of private tutoring and teaching, to provide a platform for high-level philosophical instruction and elite community building outside mainstream academia.


Core Thesis
Without a solid grounding in the history of political philosophy, you have no way of knowing where we've been, where we are, or where we're going. The best way to get a solid grounding in political philosophy is through an approach that combines Leo Strauss and Martin Heidegger. Because the serious study of political philosophy is increasingly impossible to undertake at the universities, which have been captured by hostile ideologies, you need a place where you can get the foundations transmitted competently, not haphazardly.

Thesis #1
Combining a "Straussian" and "Heideggerian" approach to philosophy is an effective way to access the spectrum of political philosophy and to break free from the ideological constraints that make seeing the big picture more difficult.
How does one get a proper introduction to the major authors, texts, and themes of the history of political philosophy, and to the living issues of political philosophy?
There are several ways to begin, in fact. But it is among the safest and surest of them to try to get familiar with the foundational texts of the tradition.
A serious problem arises straight away. How do you study the foundational texts of the tradition when we have moved so far from the presuppositions of those texts that we are at the greatest risk of distorting their meaning, rather than seeing them clearly and grasping them distinctly?
In many university programs, this question does not arise, and the classical texts are forced into a worldview that pre-interprets them as outdated, racist, sexist texts that, in the best case, we can read as a record of the errors of past ages.
That is not an effective way to approach the topic. So the old approach of studying philosophy in the universities, with all the administrative and bureaucratic loopholes you have to jump through to get accepted into a program that oftentimes will take too long, cost too much, and distort the material - the old approach is increasingly less appealing to those who are hungry for philosophical and political discussion, especially if you're already busy with your business and no longer a teenager deciding what to do with your life.
Now, there are schools of thought within academia that are better at suspending modern and postmodern orthodoxies in their approach to classical texts, and that in that way are able to provide a reasonable introduction to the history of political philosophy and, in rare cases, to the realm of philosophy itself. However, these cliques are often hostile to ideas and thinkers outside their own school, seeing themselves as gatekeepers of liberal democratic norms, at the expense of philosophical inquiry.
We believe that the best way to gain quick and decisive access to political philosophy is to combine the Straussian approach to the history of political philosophy - at least at first - with some non-Straussian or even anti-Straussian approaches - for instance, those inspired by Martin Heidegger's phenomenology and its present day representatives.
Heidegger has been distorted as a function of the configuration of the post-war (WWII) world, and Straussians as a rule have, in their defence of "moderation," hesitated to sanction studying him and other "immoderate" thinkers, even though Strauss himself denied that thinking can be immoderate, saying that "you can have a moderate drinker, but not a moderate thinker" (source).
A combination, broadly speaking, of "Straussian" and "Heideggerian" approaches can open up more of the spectrum of political philosophy more quickly than can the standard approaches to the topic. This no longer requires years and years of study, for many tens of thousands of dollars, at universities that have, in general, sadly lost their way.
Thus, our research with students, scholars, and professionals over several years suggests that combining Strauss's approach to interpreting books in the history of political philosophy with Heidegger's fundamental ontology is a helpful way to gain access to the spectrum of political philosophy and to break free from the distorting effects of ideological orthodoxy.
Thesis #2
Online schools are replacing universities as the prime locations for exciting conversations about philosophy and politics.
We are not disparagers of the high standards and noble principles of academia, ideally construed. But we recognize that the old way of long degrees, sometimes crippling student loans, stuffy classrooms, and an environment of ideologically activism no longer represents the best option available to creative thinkers, entrepreneurs, and founders. Many who have a demand for intellectual discussions at a high level are not interested, for logistical and substantive reasons, in completing a traditional degree program.
The new way is online programs, taught by rigorously trained former academics, who have left academia in order to think and operate more freely, supplemented by other subject matter experts. Successful, thoughtful, mature learners self-select to study what's genuinely interesting to them.
You can combine the intellectual advantages of professional instruction with the freedom, velocity, intimacy and convenience of online study.
The video lectures - taught at a high level of instruction - are available on demand, with audio-only files for your convenience and often with written lecture notes, too.
We believe that the transformation happening at the level of childhood education presents an opportunity for adult, non-vocational learning, especially in the philosophical realm. Custom, modular, convenient, geographically unlimited, collaborative, engaged, interactive...luxury goods for your intellectual wellbeing.
I'm Michael Millerman.
I was reading books of philosophy and mysticism before it ever occurred to me to attend university. Then I studied philosophy as an undergraduate, first at the University of Winnipeg and later at the University of British Columbia. I developed an interest in the relationship between philosophy and politics, which I pursued as an MA student and then as a PhD student in political science at the University of Toronto, in the subfield of political theory.
My dissertation, now published as a book, was a comparative study of receptions of Heidegger in political philosophy, with an eye to how the reading of Heidegger "constituted" someone's concept of the political. Here's the book.
My record as a teaching assistant at the University of Toronto was 90+% student satisfaction for each of the five years I was there.
In short, I love learning and teaching.
So I started this place.
No. People have taken my classes who do not know ANY philosophy, and they have benefitted from them. People have also taken my classes who have a PhD in philosophy and they also learn something new. Some courses may eventually have suggested prerequisites or be part of an ordered curriculum, but right now the promise is that if you listen and read with focus and concentration, you'll get a ton of insight and understanding, regardless of your starting point. That said, the material is not easy or "introductory" in the sense of being watered down to the point that there's nothing substantial left. All courses take the books, authors, and listeners (you) seriously and try to provide genuine access to fundamental issues.
What classes will you be releasing next?
We are actively developing a course catalogue to fulfill both foundational and advanced topics. If there are specific courses you would like, please email us your suggestions at [email protected]
NEW: NietzscheCourse.com
NEW: BlackNotebooks.com
NOW AVAILABLE: Rousseau on Politics and the Arts
Does it come with credentials?
Even though it is taught by a top PhD (and outside instructors will be similarly qualified) the courses are not currently credentialed.
Is it only for right-leaning people?
No. Our approach has been to look at the most neglected aspects of political philosophy, which, for historical and other reasons, are on the right (as Allan Bloom has discussed, for instance, in his book The Closing of the American Mind).
We found that ideological bias in the study of political philosophy made it harder to get a clear understanding of the texts and issues. To redress that imbalance, our first noteworthy niche was working on thinkers traditionally regarded as "on the right" (Strauss, Heidegger, Dugin, Schmitt, etc.) or, stated otherwise, those thinkers who took some issue with the philosophical presuppositions of liberal democracy but did not criticize them in the name of greater equality. However, there are no ideological tests for enrolment and our clients include people with different worldviews and inclinations.
What is more important than whether you are right-wing or left-wing or whatever - in fact, what is most important - is that you want to learn about these texts and ideas and have observed that other avenues for learning about them either distort them or take too much time and provide too little benefit.
The pedagogical approach used in the school can be described as "Parmenidean+Platonic" or "Socratic," to use terms from James R. Muir's book on political philosophy and education. It does not serve any pregiven ideological position but is rather interested in examining the fundamental questions and reasoned arguments concerning human and political life.
"It's a very high value program... You really are passionate about these issues and questions and you bring that to your study and your teaching. I'm very glad that I did both the course and the tutoring together."

"I'd recommend your courses to people who are new to philosophy or people who have a background in it."

"You've opened up a whole way of thinking about politics that breaks the liberal paradigm."
"It offered a way of seeing and thinking that provided a brand new framework."

"I could not see what I learned to see from you."

"I don't think I could have got a better start in my study of philosophy."

"Overall, this was a masterclass in pedagogy and evenhandedness"

"I recommend taking anything Millerman teaches"
"Michael Millerman is a man on fire. I've taken two of his courses and will take more. He insights on Strauss, Heidegger and Dugin are not to be missed. His book, podcast, YouTube channel and numerous scholarly articles are beacons of clarity and coherence in a maelstrom of ideological confusion. I hold a humanities PhD and left academia years ago having found it irredeemably corrupt. Professor Millerman has almost single-handedly restored my hope in high-minded inquiry. He directs one's attention to what is, at once, timely and timeless."

There is a 14-day money-back guarantee on the courses. You won't want to use it.