Even if
You've never studied philosophy before

You've tried and failed 3, 4, 5+ times

You don't know who Plato is...



We'll go on a journey to explore the very foundations of philosophy, unencumbered by dogma. Over the course of ten lectures, we'll take you from no experience to the very depths of philosophical understanding. The course covers all ten books (i.e. chapters) of the most famous work of philosophy ever: Plato's Republic.

It all starts with the Republic.

The Republic may be the best book about politics ever written. Despite the fact that it is thousands of years old, you'll find that it raises topical questions, treats them seriously, and resonates with our contemporary concerns.
Why should that be the case? How can a book written so long ago still speak to us now? Well, Plato tried to teach us something in this book about the human condition. He shows us the nature of political things, their essence and their limits.
This is the kind of book that is not only beautiful and unforgettable but also generous: it keeps giving to you the more you read it. But it can be helpful to study it with a guide who has been through it before. A good guide should make the book come alive for you.
That's the goal of this course.

There's a reason it's said that Western philosophy consists of footnotes to Plato.
Plato is everything.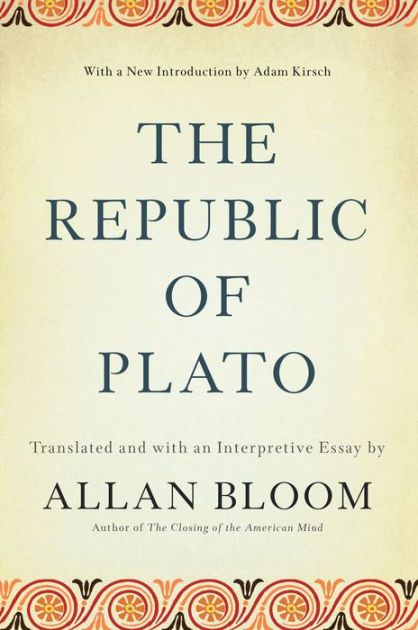 Here's what a few students are saying about the course

How many times have you tried to study philosophy and not made progress?

We have students who have attempted to read this book over five times! Without a guide you can feel lost and find the arguments hard to follow. You might miss things that you should see and, depending on how much you think you know about Plato, believe you see things that aren't there.

See, we often settle for surface level summaries or overview videos that leave us feeling a lack of depth and understanding that we know is available to us. With this course on Plato you'll finally break through that block. It doesn't matter how many times you've tried to read the book before, this time you'll be successful.

We can say that, because we've seen it over and over with our students. Students that were lost and confused with Plato come out of this course having fully read Plato - deeper than anyone they know. They'll have grappled with and understood some of the most important questions of our time.
One of the goals of this course is to teach you how to read a work like Plato's Republic to make sure you get the most out of it. What you learn should stay with you and help you work through whatever books and authors you plan to study next.

You will understand some of the most important questions of our time:
What is justice?
What is the soul?
What is education?
What is philosophy?
Is censorship justified?
What are the regimes?
Can war be abolished?
Why do good governments become corrupt?
What is the relationship between justice and law?
What is the relationship between violence and consent?
Can we reconcile love of our own with love of the common good?

In this book you will find a comprehensive and profound inquiry into the best regime and the best way of life. And the course will unlock all of that for you.

Here's what you get. Plato's Republic covered in 10 sessions AND a few special bonus lectures...


Available in days

days after you enroll

Live Seminars
Available in days

days after you enroll

Bonus #1: The Republic and the Parmenides
Available in days

days after you enroll

Bonus #2: Heidegger on Plato's Doctrine of Truth
Learn from a great teacher
Do you remember how when you were in school, one great teacher just changed everything for you. You were probably signed up for some class you had no interest in just because you had to. Or your friends talked you into joining the class with them. Maybe you even heard rumors of how good that teacher was. Whatever it was, once you took that class your life changed. 

That's what it's like studying with Michael Millerman. An award-winning PhD. who rocked the establishment by not shying away from the hard questions. He has an insight into philosophy and it's relevance today that few have accomplished. As an expert in political philosophy and the first person to translate "The Most Dangerous Philosopher" into English, no one else is as prepared to help you connect ancient texts to the modern world and conversations.


How long do I have to complete the course?
It is self-paced and there's no time limit on your access to the course lectures.
No. This is a great course for both beginners and advanced students. It can be the perfect introduction to political philosophy, but also something you study repeatedly throughout your lifetime.
How is the course taught?
It is recordings of a live seminar, which discussed each book of Plato's Republic in a separate session. 10 books, 10 sessions. The course is taught from a Straussian perspective, meaning that it uses Leo Strauss and his students (e.g. Allan Bloom) as guides.
(Note: We use the Allan Bloom translation, and, if this means anything to you, the course is guided by Leo Strauss's approach to the study of political philosophy).